2016.10.22 Saturday
12:57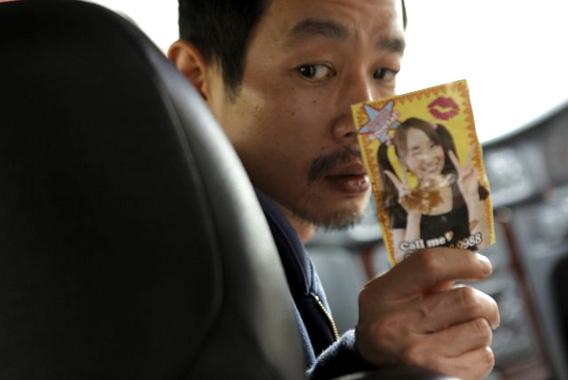 "Why I Want to Write about Cinema"

What can we do for cinema with words? That's what I'm asking myself when I write about cinema. Words don't reproduce an actress's smile on a piece of paper nor sway the leaves on the trees. Still something can be moved when words are there. Without words, a movie can't be anything other than a movie. It's words that connect a movie with another movie and help it find a proper place in history. And on the top of all of that, it's words that introduce a movie to the audience.

I don't think that only works of criticism should be responsible for this important role. In an age like this, when all information seems revealed and immediately widespread, no critics can have mythical privileges. First of all, not everyone can be a critic nor have to be. Instead, we have various types of words. Big words, little words ("I love it"), tweets, retweets, articles in magazines, phone conversations, even chatter over coffee. No matter how the way or the form is. The more we talk or write about it, the richer the world of cinema gets, both culturally and economically.

Some might say that it leads to nothing but utter chaos. I have to admit it. What I would like to do is to watch this chaos closely and give it an appropriate name. For example, everyone has been noticing that the way to express love for films is getting freer and freer these years. It's partly because someone saw what others did on the internet or something and then decide to go further. It's a sort of a huge-scale collective creation. A friend of mine loved Mad Max: Fury Road so much that she made a scarecrow modeled on Immortan Joe for the scarecrow competition in her town last year. This was direct, humorous, visual, three-dimensional, physical, touchable and touching at the same time. It is an act of love, a re-creation of the film, and I dare say, a work of criticism as well. (She made a Shin Godzilla scarecrow this year)

Originally from a film, it went further where no one would expect it to be. I felt so envious of her scarecrow. I hope what I write to be like that. Also, as I believe that the act of criticism should be collective creation like all the films are so, it ain't necessarily me who does it. Words are to communicate. Writing about cinema, with words, is not only for cinema itself but also for someone who reads it as well.

"What is Exciting in Asian Cinema Today"

It is my regret to inform you that I have never been excited by "Asian Cinema". Although there are so many exciting movies made in Asia, by Asian directors, from Asian countries, in Asian languages, with Asian actors and so on, what is exciting always lies far from brutal generalization.

Asia is so huge that the concept of "Asian Cinema" should be differnt from "European Cinema". But with its cultural and linguistic diversity, the ideal Asian cinema could be without any border like no other cinemas on earth could. And it will shake the concept of Asia itself. There has already been some good examples; In Another Country by Hong Sang-soo, Like Someone in Love by Abbas Kiarostami and Norwegian Wood by Tran Anh Hung to name a few.

As we all can communicate in the language called cinema (with an Asian accent perhaps?), I don't care of the language of a film much. Still, for the love of my own mother tongue, I have vaguely been dreaming of a Japanese-language movie with all non-Japanese cast. It may sound silly but Americans have been doing this for many decades. Why shouldn't we Asians do the same?

*These essays were written for applying for a film criticism workshop.